Tax planning, accounting, and business consulting services delivered by the most dedicated CPAs in Plano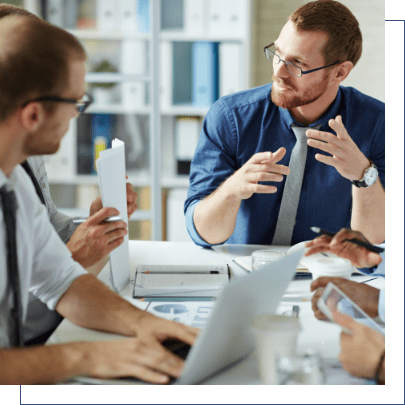 Committed to your financial health and happiness
In today's uncertain world, you can't trust your financial well-being to just anyone. Your personal or business finances are vital to your quality of life, so turn to Huber, Prater, and Henson, P.C. We've been the most trusted CPA firm in Plano for over 35 years, because we go beyond expert financial services and address the human element as well. We know that a healthy balance sheet is a means to a more secure and fulfilling life, so we take the time to get to know you or your business so that we can help you achieve all of your goals, not just your financial ones.
HP&H's seasoned team of professionals have experience not only with CPA and tax preparation services, but also business consulting as well. We offer an extensive range of fiscal services to ensure that all aspects of your finances are strong, because we believe that your success is our success. Don't trust your livelihood to a firm that just wants to run your numbers. Partner with HP&H and get a CPA firm that is dedicated to your success and financial well-being, and not just accruing billable hours.
Why choose HP&H as your financial services and business consulting provider?
We offer a wide range of fiscal services, delivered quickly and accurately by veteran professionals. We have experience helping a diverse client base achieve success, from tax preparation for individuals to comprehensive bookkeeping, consulting, and financial review services for businesses of all sizes and sectors.
Since 1984, HP&H has been dedicated to improving the lives of our clients, employees, and the Plano community as a whole.