Tax, accounting, and business consulting services for individuals and companies to improve financial well-being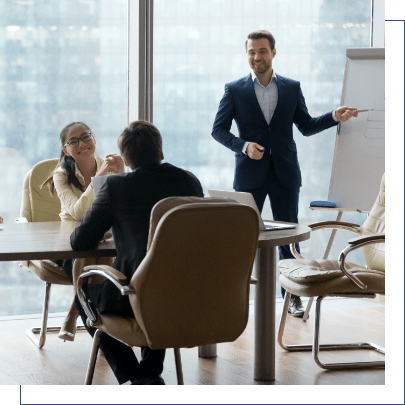 Get a veteran CPA to help navigate uncertain markets and the ever-evolving tax arena
Since 1984, Huber, Prater, and Henson, P.C. has been providing efficient and professional accounting and business consulting services to Texans from all industries and walks of life. We've been trusted so long because we go beyond simple tax and accounting services, and take a more holistic approach to improving our clients' financial well-being. We relate to each and every one of our clients, and deliver a diverse array of financial services to ensure we improve their lives as a whole and not just their income.
When you partner with HP&H, you get an expert financial services provider that is invested in your long-term success. We'll take the time to get to know both your financial situation and future goals so that we can better help you achieve them quickly, efficiently, and cost-effectively. Not only will you have a healthy balance sheet, increased income, and access to valuable knowledge, you'll also get more time to focus on your core business or personal life.
Why choose HP&H as your financial services and business consulting provider?
There are many skilled CPAs in Denton, TX, but only HP&H makes your financial well-being their personal responsibility. We'll always go the extra mile to ensure our services improve every aspect of your business and finances.
Texans have trusted us with their finances for over 35 years, and we are thankful for the opportunity to continue to serve Denton, its residents, and businesses.