Efficient and professional accounting and business consulting services from one of the most trusted CPA firms in Texas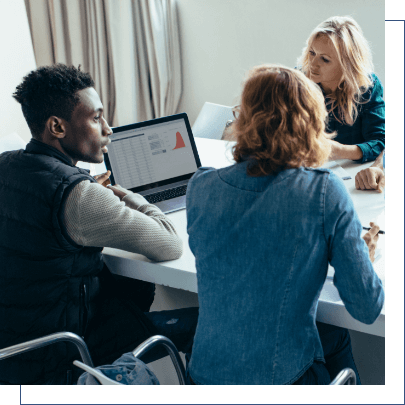 Dedicated to your financial success
Huber, Prater, and Henson, P.C. has been improving the financial well-being of businesses and individuals in the DFW area for over 30 years. Utilizing a complete suite of tax planning, accounting, and business consulting services, we help our clients achieve their short- and long-term business goals safely and efficiently.
HP&H's team of expert financial professionals are some of the most skilled CPAs in Fort Worth. But where we differentiate ourselves from other firms is our dedication to providing personalized services. We take the time to get to know all of our clients — individuals and business leaders — so that our tailored financial services improve their lives as a whole, not just their balance sheet.
Why choose HP&H as your financial services and business consulting provider?
Our team includes the most hardworking and committed CPAs in Fort Worth, TX, and our diverse array of skills means we can improve our clients' financial well-being in a variety of ways.
HP&H has been helping individuals and businesses in the DFW area achieve financial success and peace of mind since 1984.