Tax preparation, bookkeeping, and business consulting services brought to you by the most dedicated CPAs in Garland, TX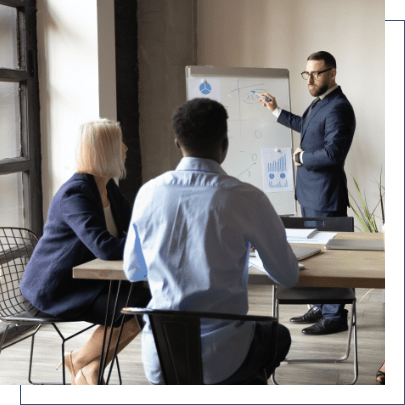 Veteran CPAs to help you navigate turbulent markets and the always-frustrating tax arena
Since 1984, Huber, Prater, and Henson, P.C. has delivered efficient, friendly, and professional financial services to Texans of all stripes and businesses of all sectors. They've trusted us with their money for so long because we go beyond simple tax and accounting services, and take a more comprehensive approach to improving their financial well-being. We get to know each and every one of our clients in order to deliver a personalized, diverse suite of services to ensure we can enhance their lives as a whole, and not just their balance sheets.
A partnership with HP&H means you get a trusted, seasoned financial services provider that is completely invested in your success. Our team will work closely with you to analyze your financial situation and future goals so that we can quickly, efficiently, and cost-effectively help you achieve them. Not only will you have healthier finances, more resources, and access to valuable business knowledge, you'll also get peace of mind knowing your fiscal future is secure.
Why choose HP&H as your financial services and business consulting provider?
Our veteran team has been trusted by residents and businesses in Garland for over 35 years because we provide more than just balanced books. Over our many years of operation, we've learned that expert financial services require a personal touch to achieve long-term, stable success. That's why we strive every day to deliver everything our clients need for better financial well-being and a secure future.
Discover why Texans trust Huber, Prater, and Henson, P.C. with their finances and businesses.