Expertly customized financial and business consulting services since 1984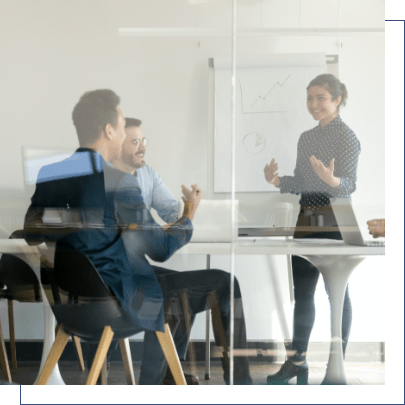 Your financial future deserves a firm that won't just punch the clock and run the numbers
The world continues to grow more uncertain by the day, so you can't trust your financial well-being and future success to just anyone. Your finances are vital to your quality of life and the success of your business, so partner with Huber, Prater, and Henson, P.C. We've been the most trusted CPA firm in McKinney since 1984. Why? Because we provide expert financial services, but we take into account the human element as well. We take the time to get to know you and your goals, not just your financial ones. Then we personalize our services to ensure you can quickly, efficiently, and cost-effectively achieve the future you're dreaming of.
HP&H's experienced team of friendly professionals can perform valuable CPA and tax preparation services, but they can also provide business consulting as well. Our extensive range of fiscal services ensures that all aspects of your finances and business are strong, because we don't consider ourselves successful until you are. Partner with HP&H and get a partner that is committed to your financial well-being and goals, and not just racking up billable hours.
Why choose HP&H as your financial services and business consulting provider?
With our veteran team of CPAs at your side, you'll get sound financial services and much more. We take a holistic approach to ensure we enhance your business as a whole and bring your personal financial goals in reach. We cover all the bases and provide a personal touch to ensure your complete satisfaction with our services.
Huber, Prater, and Henson, P.C. remains one of the most trusted and successful CPA firms in McKinney because of our dedication to our clients' success.