CPA Firm in Richardson, TX
Leave your finances to the trusted professionals at HP&H and enjoy more time, money, and peace of mind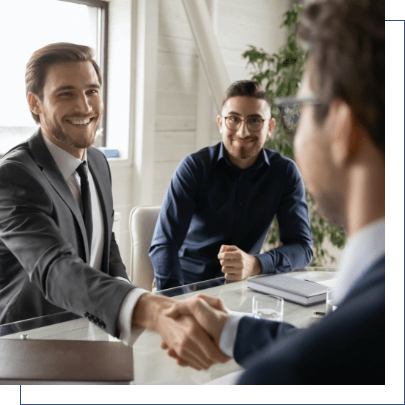 Your hard-earned money should make you happy, not frustrated
If you want to protect your money from risk, fraud, uncertain markets, and overzealous tax collectors, Huber, Prater, and Henson, P.C. is the best choice for CPAs in Richardson. We have over 35 years of experience helping Texans and their businesses improve their financial well-being and secure their futures, and we will do the same for you. Whether you are an individual who needs tax help or a business owner who needs sound financial services and consulting, our seasoned experts are here to help.
A partnership with HP&H provides more than expert tax planning, accounting, and business consulting services for you or your company. We've been trusted in Texas since 1984 because we are dedicated to improving our clients' lives as a whole, not just their finances. Our veteran CPAs know that your financial well-being is tied to your quality of life, so we go the extra mile to get to know your dreams and goals, then tailor our services to better help you achieve them.
Why choose HP&H as your financial services and business consulting provider?
We know that financial well-being is more than just a numbers game. When you hire us, we commit to you, not your bank account. We measure our success by your success, and make securing your future a top priority.
Why is Huber, Prater, and Henson, P.C. among the the most trusted Richardson CPA Firms?